Timeless Devotional Poetry: An Anthology
I hope that this collection of Christian poetry provides you with many hours of pleasure, helps you to develop a new appreciation for Christian poetry, and draws you closer to Almighty God.
ISBN 13 (SOFT): 9781973684794

ISBN 13 (HARD): 9781973684817

ISBN 13 (eBook): 9781973684800
---
Are you overwhelmed by the task of teaching literature to teenagers? Do you want to make the great books of the ages memorable for them? These teaching guides provide the answers you're looking for!
How to Teach Literature
Introductory Course
ISBN 13 (SOFT): 9781973648475
ISBN 13 (eBook): 9781973648482
---
How to Teach British Literature
A Practical Teaching Guide
ISBN 13 (SOFT): 9781512764895
ISBN 13 (eBook): 9781512764888
---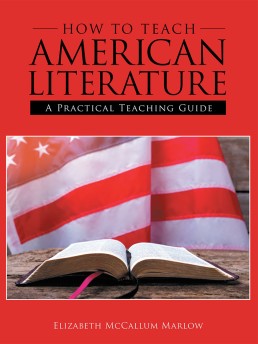 How to Teach American Literature
A Practical Teaching Guide
ISBN 13 (SOFT): 9781512789812
ISBN 13 (eBook): 9781512789829
---
How to Teach World Literature
A Practical Teaching Guide
ISBN 13 (SOFT): 9781973613947
ISBN 13 (eBook): 9781973613954
---
List of sites where the books are available:
https://www.linkedin.com/in/elizabethmarlow
https://www.bookdepository.com/author/Elizabeth-Mccallum-Marlow
https://www.amazon.com/Elizabeth-McCallum-Marlow/e/B001JP1Z04%3Fref=dbs_a_mng_rwt_scns_share
https://www.goodreads.com/book/show/34138592-how-to-teach-british-literature
https://www.kirkusreviews.com/book-reviews/elizabeth-mccallum-marlow/how-teach-british-literature/
https://www.barnesandnoble.com/w/how-to-teach-world-literature-elizabeth-mccallum-marlow/1128732591
https://play.google.com/store/books/details/How_to_Teach_World_Literature_A_Practical_Teaching?id=zidtDwAAQBAJ
https://www.cokesbury.com/9781512764895-How-to-Teach-British-Literature
https://www.allbookstores.com/How-Teach-American-Literature-Student/9781973614050
https://us.diebuchsuche.com/book-isbn-9781973648475.html
https://www.kobo.com/us/en/ebook/how-to-teach-british-literature-1
https://www.amazon.de/How-Teach-Literature-Introductory-Course/dp/1973648474
https://www.amazon.co.uk/How-Teach-World-Literature-Practical/dp/1973613948
https://www.christianbook.com/teach-british-literature-practical-teaching-guide/elizabeth-marlow/9781512764895/pd/764895